World AIDS Day is regularly commemorate every December 1. This memorial began in 1988. The aim is raising public awareness about infectious disease caused by a virus is Human Immunodeficiency Virus. HIV infection can develop into Acquired Immune Deficiency Syndrome (AIDS), which has a high risk of causing death.
HIV can be transmit through the exchange of various body fluids from an infected person. For example blood, breast milk (breast milk), semen and vaginal fluids. In addition, the transmission of HIV also occur from a mother to her child during pregnancy and childbirth.
Since 1996, the commemoration of diseases that attack the immune system has been taken over by UNAIDS. The commemoration expand into an annual prevention and education campaign.
Then in 1990, when it was discovered that antiretroviral therapy or ARV, the focus of AIDS day commemoration change to eliminate stigma and discrimination against people with HIV-AIDS.
In 2020, the theme of World AIDS Day by WHO is "Global solidarity, resilient services". The theme's goal is to pay tribute to all those who have worked in HIV services. Also to strengthen global solidarity to jointly maintain these services during a pandemic Covid-19.
Global HIV-AIDS Cases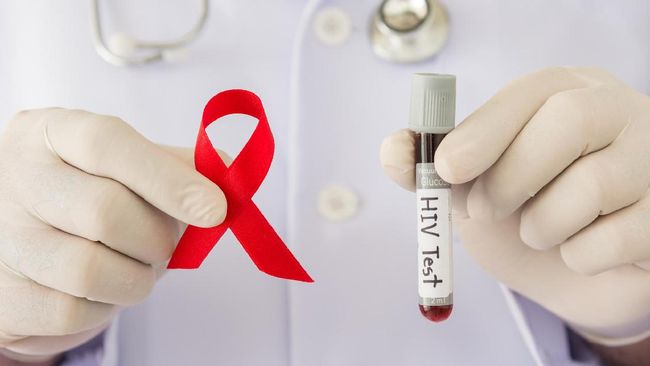 Globally, data from WHO, HIV cases estimated around 38.0 million people at the end of 2019. Over two thirds of all people or around 25,7 million people living with HIV from WHO African Region.
In 2019, 68% of adults and 53% of children living with HIV were receiving lifelong antiretroviral therapy (ART). Unfortunately, around 85% HIV cases experienced in pregnant and breastfeeding women.
The data also showed that between 2000 and 2019, new HIV infections fell by 39% and HIV-related deaths decreased by 51%, with 15.3 million lives saved due to ART.
But still, we need to focus with these problem because over 95% of new HIV infections occurred in eastern European and central Asia, Asia and the Pacific, western and central Europe, and north America, and the Middle East and north Africa.
Notes From DeveHealth:
HIV can only transmit through fluid contact with an infected person. People cannot become infected through everyday contact such as hugging, shaking hands, or sharing personal objects, food, or water. So there is no need to be afraid to interact with people with AIDS.