Nasal Covid-19 Vaccines already approve by China. The vaccine, made by the CanSino Company, contains ingredients similar to the injectable vaccine.
It says the vaccine uses a harmless adenovirus to carry the genetic code. The genetic code teaches the body how to fight Covid.
The name of this inhaled vaccine is Convidecia Air. The manufacturer claims this COVID-19 vaccine provides better immunity against the virus. In fact, the administration of this vaccine is enough with just one dose.
Also read: Covid-19 Vaccine Side Effects: Don't Panic, Be Aware!
Other researchers, including teams in the UK and US, also study about these vaccines.
Meanwhile, scientists say the Nasal Covid-19 vaccines could provide added immunity to the lining of the nose and upper airways. Where Covid usually enters the body.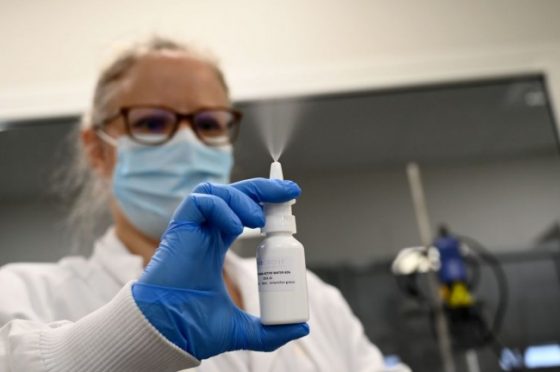 CanSino claims Convidecia Air accept for clinical trials in March 2021. The results show a strong immune response to the body.
This vaccine will be the first needleless coronavirus vaccine to reach the public. The manufacturer states that the non-invasive vaccine provides triple protection against COVID-19.
Now, China already use these Convidecia Air. Its use as a booster for people who already have the first to third injection vaccine.
The aerosol vaccine itself can access the surface of tissues colonized by SARS-CoV-2. Especially the nasal passages and throat, potentially increasing immunity and inhibiting transmission.