Homemade ice cream is easy and healthy. Eating ice cream is a pleasure for everyone. Starting from children to adults it seems no one can resist the pleasure and freshness.
These cold snacks are available in chocolate, vanilla, sundae with topping variants. Currently we are further treated with a variety of unique models, such as roll up ice cream.
Sweet taste and content of the milk with calcium is certainly healthy for the body. However, there may be many who frighten the excess sweetness in it due to the presence of artificial sweeteners.
Don't worry, now you can make your own easily at home. Just provide milk and whipped cream, you will have your own taste like baskin robin ice cream. Also prepare your favorite fruit toppings to be healthy ice cream.
How to Make Homemade Ice Cream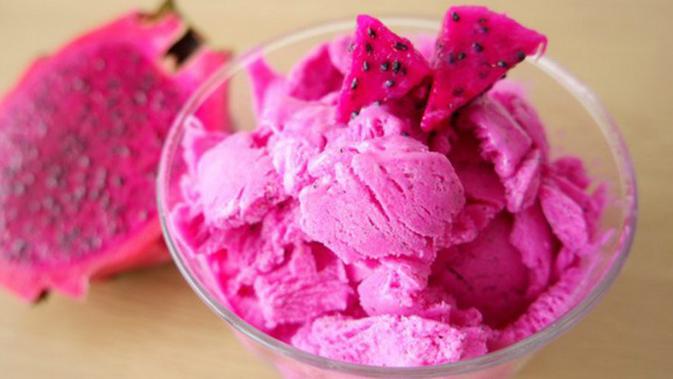 How to make yummy ice cream without a mixer is very easy. Especially if you want to add nutrients, the option to add fruits is highly recommended. Here's how to make it:
Ingredients:
100 ml sweetened condensed milk
150 gr whipped cream
200 ml ice water
Topping or your favourites mixed ingredients (Fruit, oreo, etc)
Also read: Homemade Cinnamon Rolls, Easy to Cook
How to make:
Mix whipped cream with ice water until it thickens. At this stage you can be creative to make it more healthy. For example:
– Healthy strawberry ice cream: puree or blender 5 strawberries
– Mango ice cream: puree 1 mango into pure
– Dragon fruit flavor: puree or blender 1 dragon fruit
– Oreo ice cream: mash half of oreo packs
Then mixed into the thickened whipped cream paste. After that add sweetened condensed milk.
Let the paste for 10 minutes before entered to freezer
After freeze about 15 minutes, take it out and stir it again. Do it about 3 times to get it smooth and soft.
The last step, put it again ini freezer and let it until 8 hours so that it freezes perfectly.
Yummy ice cream is ready to be enjoyed with your favorite topping variants
Also read: Tomato Juice: Easy Recipe, Make Your Skin Healthier!
Create It into Fried Ice Cream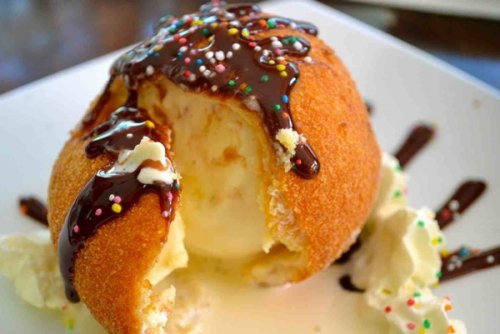 Bored with the ordinary one? Now fill your free time making fried ice cream. Savory and cold in one bite.
How to make it is also so easy! Check out the ingredients and how to make them:
Ingredients:
250 gram ice cream.
50 gram wheat flavour
50 gram bread crumbs
6 white bread
1 chicken egg
How to make:
Press a piece of peeled bread, place the ice cream on top
Shape the bread into a ball and then wrap it with aluminum foil.
Put it in the freezer for a few minutes and if it feels stiff enough, take it out and remove the aluminum foil.
Roll the dough on the flour then put it in a beaten egg, after that proceed to bread flour until it is completely covered.
Put it back in the freezer about 30 minutes.
Fry with low heat until it turns golden.
Fried ice cream is ready to be enjoyed.
Also read: Asparagus Recipe: Easy Way to Cook
Notes from DeveHealth:
Not only refreshing, homemade ice cream with fruit flavors make you become more healthy and nutritious.
This healthy ice cream tips are highly recommended for pregnant women who crave. Moreover, for mothers who want to make healthy snack for their children, this recipe is worth to try.