Pancake are sweet foods that are often found as desserts. But now, pancake is not only enjoyed as a dessert, but also as a snack at your free time or as your breakfast food at home.
Pancake is made from flour with variants topping on it. The origin of this snack is known to appear since the time of the Ancient Roman Civilization and then since the 1430s, its became popular in Europe.
Well, in the Covid-19 pandemic era, work from home policies make us have a lot of free time at home. Especially to mothers who accompany their children which has to study at home, must have a lot of cooking ideas or healthy snacks to make.
Here's an easy pancake recipe to make at home, simple without using a mixer but the taste is guaranteed to be delicious:
Ingredients: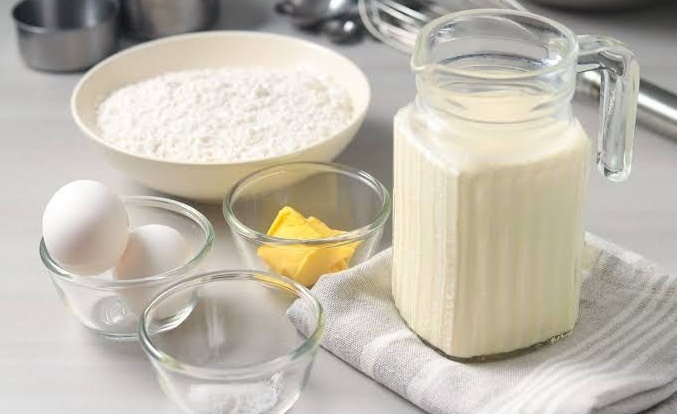 150 gr wheat flour
200 ml milk
1 egg
75 gr sugar
10 gr baking powder
50 gr butter
Variant of toppings
Also read: Homemade Cinnamon Rolls, Easy to Cook
How to Make: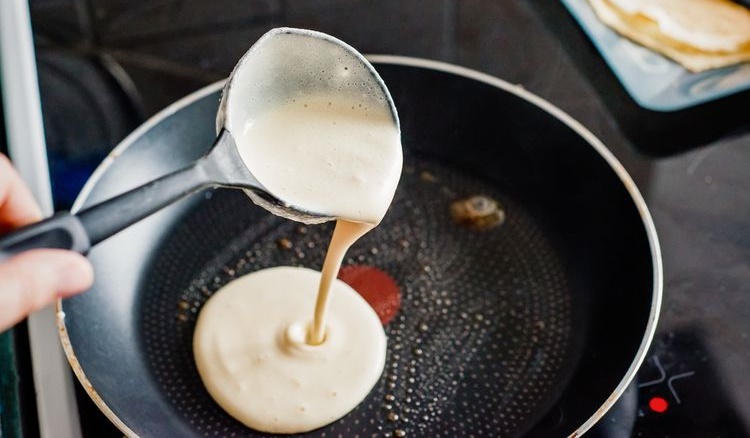 Mix the wheat flour, sugar and baking powder.
In separate cup, mix together the milk and egg. Then pour it in wheat batter.
Stir the batter until all the ingredients are thoroughly mixed, then add the melted butter.
Use non-stick teflon, give a little butter then pour the pancake batter (you can use a medium size of vegetable spoon) then cover the pan, cook it with low heat.
Flip the batter, then wait until it is cooked with brownish color.
Put the pancakes on a plate, then you are free to be creative to put toppings on it.
Homemade pancakes ready to be enjoyed.
Choose your favorite toppings to enjoy it with your family, for example grated cheese or chocolate melt. If you want a cold sensation, you can put ice cream on top.
Also read: Homemade Ice Cream Without Mixer, Easy and Healthy
For those who like to consume it without topping, the taste of milk makes this healthy snack delicious to eat directly.
Notes from DeveHealth:
This easy pancake recipe is worth to try, right? Make this homemade pancakes as your healthy snack by using pieces of fruit as a topping!
Don't forget to keep your sugar intake from getting not too sweet. Better to use honey as topping to make it healthier but still sweet as a daily snack or your breakfast food.