Covid-19 vaccine is the hope of ending this pandemic. To get the Covid-19 vaccine you need to pay attention to your previous health status.
There is a lot of information circulating that people with high blood pressure (> 180/110 mmHg) cannot get the vaccine. Is it true?
In fact, it is true that prospective recipients of the Covid-19 vaccine are required to get adequate rest before being vaccinated. It is intended that the current high blood pressure screening medical examination.
In addition to blood pressure, body temperature should also be in a normal state below 37.3 ° C or said to not have a fever.
If there is high blood pressure or fever, it will be advisable to postpone the vaccine until the blood pressure and body temperature return to normal.
Also read: The Results of the COVID-19 Rapid Test: Every Line Matters!
Are there any side effects from the Covid-19 vaccine?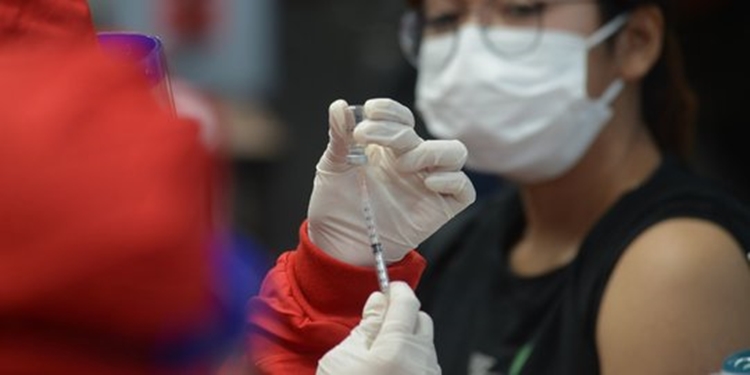 Covid-19 vaccine protects the body by creating an antibody response in the body without having to get sick because of the corona virus. Thus able to prevent a person exposed to the virus.
This vaccination aims to protect yourself and those around you. Especially for people who are at high risk of developing severe disease due to Covid-19.
In general, the side effects after receiving the vaccine depend on the condition of the recipient's body. Some can experience side effects, but some don't.
Side effects can range from mild, such as fever or muscle aches. Or there is a rash on the injection site. Both are called normal things but need attention.
During vaccine development, testing has also been carried out to see side effects before the vaccine is distributed.
Note from DeveHealth:
Benefits of vaccines to form antibodies in our bodies. Getting vaccinated is the hope of ending this pandemic. But keep in mind to implement health protocols. Keep using a mask when traveling, keep your distance with others and wash your hands diligently!
Also read: Healthy Lifestyle to Protect Yourself from Covid-19