Glowing face is the dream of most women in the world. Glowing face is defined as a face that is bright, moist, and far from pimples, blackheads, or black spots. Glowing face make our face looks like a pure skin.
Most women think to have glowing skin or glowing face requires large capital and expensive costs by buying skincare products. Though some skincare products are only able to provide temporary results and sometimes cause dependency effects.
Also read: Avene Skincare: Favourite Products for Sensitive Skin
Then what if you really want a glowing face? Take it easy, there are still many other ways that can be taken to get a glowing face.
One of them is using natural ingredients in your home. Although not fast, that will be natural skincare which provide results that are more durable and certainly do not make the wallet thinner.
Lets see what natural ingredients to make homemade skin care for your glowing face!
1. Lemon
Lemon always believed to be able to brighten the skin. Almost all natural skin care refers to lemon, that's why lemon is always come first if you search about healthy skin tips for face.
Mix lemon juice with normal water then apply on face and leave for 10 minutes. The content in lemon water will remove dead skin cells, control excess oil, and brighten the skin. We can say this is one of the best homemade skin care. Its simple and beneficial for your face.
However, not all women can do this homemade skin care. For you which have dry or sensitive skin, the acidic nature of lemon juice has the potential to make facial skin inflamed.
2. Eggwhite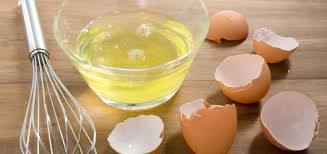 Eggs are a kitchen ingredient that is always in your refrigerator. This ingredients is known to have high protein. Egg white mask is often used women to maintain the health and beauty of the face.
One of Famous Korean actress, Song Hye Kyo admitted her natural skincare to maintain her pure skin until now is with egg white masks. The content is able to make the face look glowing naturally.
To make an egg white mask is very easy, just need to separate the egg whites from the yolks, then beat the egg whites until fluffy, apply on your face. Let it dry and then rinse the mask thoroughly.
Do it routinely to have a glowing skin and you will look beauty with natural skin.
3. Papaya and Pineapple
Papaya and pineapple are not difficult to find. Natural skin care diy can you make is masks which made from a blend of papaya and pineapple. It is one of home facial for glowing skin because papaya and pineapple can remove dead skin cells.
To make this natural skincare mask, you just have to puree papaya and pineapple, then mix it into one. Apply to face and allow to dry for 15 minutes before you wash your face.
This is one of best diy skin care you must try at home.
4. Avocado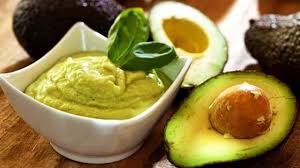 Avocados are believed to be able to prevent acne and moisturize. You can use avocado as homemade skin care for glowing face because it contains anti-inflammatory properties so it can be useful to prevent acne and also can moisturize the skin.
To get the benefits of avocados is so easy! Mix mashed avocado with yogurt and honey. After that, apply on the face and let it dry for 15 minutes. This will be a good recommendations for homemade skin care recipes.
5. Milk and Rice Flour
Milk has always been a source of daily protein. In addition to making the body healthy, milk is also able to moisturize, brighten, and remove dead skin cells on your face.
Also read: 5 Different Face Skin Types: Must Know Before Choosing Your Skin Care
No wonder so many spa offerings with milk baths to keep skin moist. That's why, milk is include in every homemade skin care recipes.
You can use milk as a mask. The trick is so simple, mix milk with rice flour until thick and shaped like pasta. Apply on face and leave on for 30 minutes and rinse thoroughly. Do it routinely and you will have a pure skin and look glowing.
6. Yogurt
Who doesn't like yogurt? Made from fermented milk, yogurt is already known to have many health benefits. Yogurt also famous if we talk about healthy skin tips for face.
It turned out that the efficacy of yogurt is also capable of taking care of pure skin and glowing face. Apply yogurt on your face and let it dry for 25 minutes.
If you want, you can also mix it with olive oil or honey for maximum results.
7. Turmeric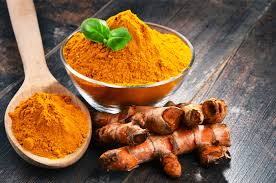 Turmeric is widely use as a healthy herbal medicine. This ingredients can be use as home facial for glowing skin because it is believed to be able to prevent acne and rejuvenate the skin. Tumeric contains anti-inflammatory and antioxidants which very usefull as natural skincare.
The benefits of turmeric can you get by grinding turmeric until smooth and mix them with yogurt and honey. Use as a mask on the face for 15 minutes and rinse thoroughly immediately to have a glowing face.
Notes from DevehHealth:
Beautiful does not have to be expensive right? Natural is always better. Now after read this post, you can use the seven natural ingredients above as your homemade skin care to win a glowing face without spending much money.
Do not forget to do it regularly so that the results are getting more maximum! Glowing face is easy!